Feats Per Minute / product
DESIGN / CONCEPT / IDENTITY / PRODUCT / PR / EXHIBITION
A BIKE THAT ALLOWS YOU TO PLAY VINYL RECORDS ON YOUR WHEELS, WHILE BIKING THROUGH THE CITY.
It all started with a dream: what if you would be able to bike to work, while playing music on your wheels? We decided to investigate this idea further and developed a bike and record player combined-vehicle that allows you to play music while biking through the city. Feats per minute was revealed on the 9th of october 2011 on the Dezeen platform in London and has been travelling all over the world ever since.
Check out our backstage pictures here!
CREDITS / nudnik + merel slootheer + pieter frank de jong + vincent beijersbergen + jeffry sol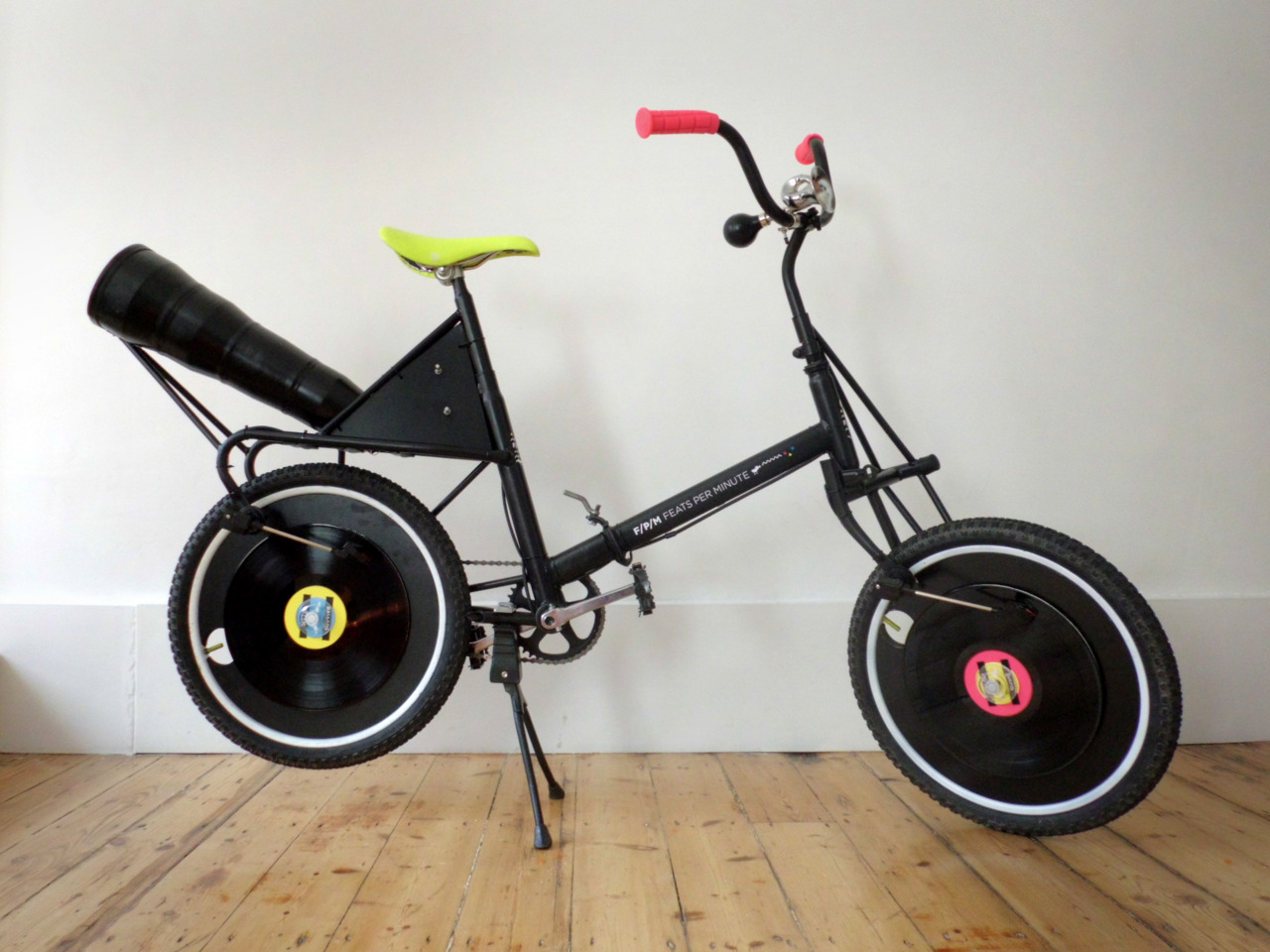 Feats Per Minute @dezeenspace